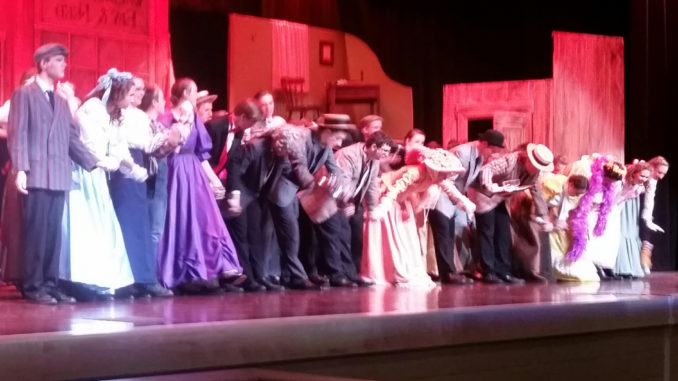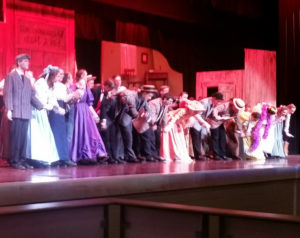 Hello, Dolly! And goodbye to one of the area's most accomplished musical directors … Lynn Berg.
The curtain just closed on Lewisburg High School's production of Hello, Dolly!, an incredible performance made even more impressive because it was completed in the new high school's new auditorium. The cast and crew showed no signs of confusion while figuring out the nuances of a new stage — thanks the veteran leadership Berg brought to the plate.
News was shared during the production that this would be Berg's final musical — capping a decades-long tenure that started, ironically enough, with a previous Lewisburg rendition of Hello, Dolly.
This edition was near perfect, highlighted with amazing costumes and an impressive stage set that transported the audience to Yonkers, New York and beyond. The acting was incredible across the board, with Ava Dunston's Dolly Levi especially memorable. She tackled the role with gusto, was an amazing singer and wow'ed the audience throughout the performance.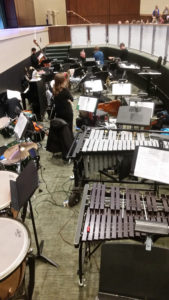 An extra bonus to this year's production was the new auditorium — it comfortably held a large crowd with amazing acoustics and and impressive orchestra pit that added an extra flare to the overall experience.
You couldn't have asked for a better start to the Susquehanna Valley's high school musical season, and the show was the perfect example of why people should take the time to check out our local school productions. You will be amazed at how good these shows are. Also, we are looking for your comments on the best local performances, actors, actresses, stage sets, musical numbers, costumes and so much more. Share your thoughts and pictures on social media using the #ValleyMusicals tag or email directly by clicking here.
Coming musicals include:
March 9-11: "Sister Act" at Warrior Run High School. More information at wrsd.org
March 10-12: "The Sound of Music" at Meadowbrook Christian School. Tickets are available by phone (570-742-2638).
March 10-11: "Godspell" at Lourdes Regional
March 17-19: "Guys and Dolls" at Mifflinburg High School. For more information, email pwagner@mifflinburg.org
March 31-April 1 (and April 7-8): "Beauty and the Beast" at Midd-West High School 7 p.m. each night with special matinee at 2 p.m. April 2. For tickets, visit brownpapertickets.com/event/2769905
March 31-April 1: "Mary Poppins" at Shamokin High School. Tickets are available by phone (570-648-5752 ext. 4114).
April 6-8: "The Little Mermaid" at Milton High School at 7 p.m. each night. Get tickets at www.showtix4u.com
April 7-9: "Roald Dahl's James and the Giant Peach" at Danville Middle School. Show starts at 7 p.m. April 7-8 and 2 p.m. on April 9. More info at danville.k12.pa.us/
April 27-29: "Oklahoma" at Line Mountain High School. More info at linemountain.com
April 27-29: "The Sound of Music" at Sunbury Christian Academy. Tickets are available by phone (570-473-7592) or online (sunburychristianacademy.com)
April 27-30: "Fiddler on the Roof" at Shikellamy High School. Tickets are available by phone (570-286-3760) or email (boyere@shikbraves.org)
May 10-12, 14: "Grease" at Selinsgrove High School. Tickets are available by phone (570-372-2233).