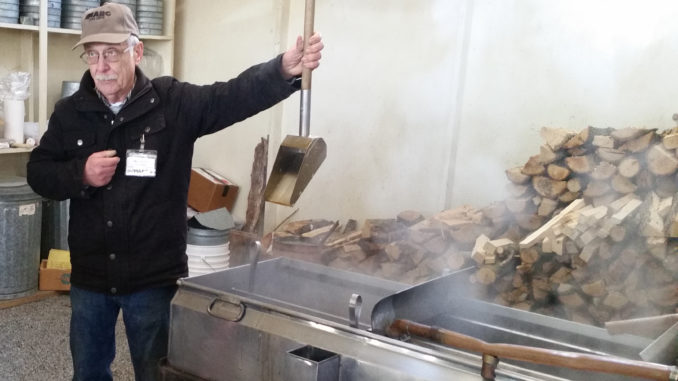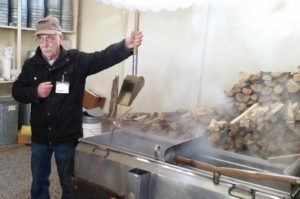 While most of the Valley is slowly breaking out of a mid-winter hibernation, numerous local families are already in high gear in what's been an up-and-down maple sugaring season.
An annual seasonal rite of passage, the Montour Preserve's maple sugaring program was again a success, even though the temperatures had dipped down too low for sap to flow freely.
"You need temperatures around 40 degrees during the day and 20 at night," said longtime educator Ken Mertz as he demonstrated what the process should look like when conditionals are optimal. "Sap flows from the trees into collection buckets or tubes and ultimately that sap — which appears a lot like water — gets boiled down into what we all know as pancake syrup."
It ultimately takes a lot of sap — 40 gallons actually — to create a gallon of finished maple syrup according to Mertz. Do you know people who are into maple sugaring? Let us know and we'll touch base for future comments and photos!