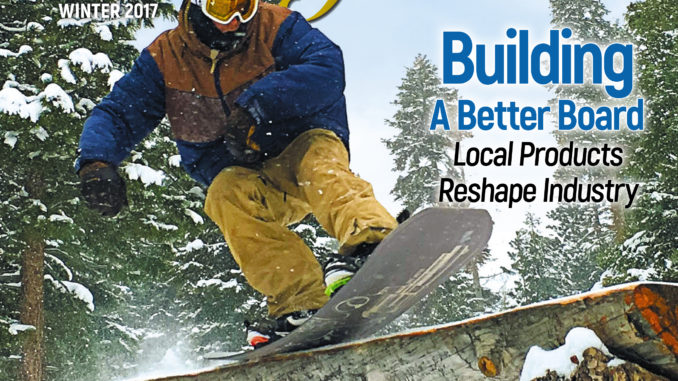 The year 1977 was definitely the start of something incredible.
The first (fourth) episode of Star Wars hit the silver screen, I was born and the Bloomsburg Theatre Ensemble was formed from very humble beginnings — including just $16 — and staged its first rendition of "A Christmas Carol" with a 20-year-old Rand Whipple as Ebenezer Scrooge.
Now, 40 years and countless gray hairs later, I can't wait to see Mark Hamill once again wield a lightsaber as Luke Skywalker and Whipple once again try on Scrooge's iconic top hat.
Over the past four decades, the Bloomsburg Theatre Ensemble has been woven into the fabric of our local communities, sharing stories about the Valley, performed by actors from the Valley while entertaining and educating people within the Valley.
The 40th anniversary season kicked off with an emotionally charged portrayal of "The Diary of Anne Frank." My daughters — ages 11 and 12 at the time — were riveted to the story. The audience was transported into that tiny annex and drawn into a story of hope in the midst of one of the darkest times in the history of humanity.
The BTE wasn't an overnight success — it has required numerous sacrifices fueled by a passion to tell engaging stories and enrich the local communities we all call home.
Passion is a common theme in this issue of Inside Pennsylvania. It was the driving force behind the development of the Rusty Rail in Mifflinburg, which has become a central Pennsylvania hub for entertainment.
Passion also fueled the rags-to-riches story of Gilson Snowboards, from its meager beginnings in a central Pennsylvania donkey stable to its status as a snow sports industry powerhouse.
You'll also read about Lewisburg native actress Wendy Rich Stetson as she comes back home to inspire a new generation of performers. You'll learn about the region's best Christmas tree options and what may work best for your family. And dietitian Sarah Dayton re-imagines one of our favorite comfort foods — tomato soup and grilled cheese.
All of this and much more can be found Inside Pennsylvania. Get your copy at The Daily Item office building at 200 Market Street, Sunbury, or soon at Weis, Wal-Mart and Wegman magazine racks throughout central Pennsylvania. For more information about the issue, send an email by clicking here.