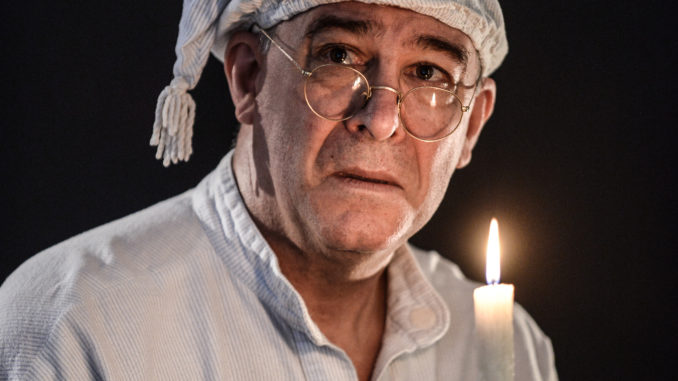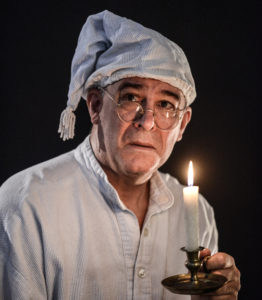 The leaves are falling, and so are the temperatures. Soon snow will be on the way, and so will our Winter issue of Inside Pennsylvania magazine.
What can you expect in this Winter's issue? We take an in-depth looking into the Bloomsburg Theatre Ensemble's 40th anniversary season, how the group overcame its meager beginnings to provide Broadway-quality performances right here in the Valley. The theater group's first staging of the iconic "A Christmas Carol" included a 20-year-old Rand Whipple as Ebenezer Scrooge. Whipple returns this winter — 40 years later — to return to the role.
We also look at the rags-to-riches story of Gilson Snowboards and how the Rusty Rail has emerged as one of the region's premiere breweries and entertainment destinations. We also learn about the different Christmas tree species available for the holidays locally, test drive the GMC Terrain, learn to make an upgrade on everyone's favorite comfort food and much more. To help get everyone pumped up, here are the trivia questions we'll be asking in our Winter issue … due to come out in mid-November.  At stake is a free year-long subscription to Inside Pennsylvania magazine.
With which currently famous TV actor did local graduate Wendy Rich Stetson co-star in a Stride gum commercial?

What farm animal got a first-hand look at Gilson Snowboard's earliest Snyder County products?

Who portrayed Anne Frank in the Bloomsburg Theatre Ensemble's season-opening performance of "The Diary of Anne Frank."

According to the article in this issue, what is another name for a Concolor Fir?

According to the Sprechen Sie column, what is the "Pennsylvania-ish" translation for Belsnickel?

After reading the fall issue of Inside Pennsylvania magazine, where did Sharen Peters purchase some Paula Red apples?

What was produced at the current Rusty Rail facility in the early 1900s?

How much spicy mango chutney is needed for dietitian Sarah Dayton's Grilled Cheese Sticks?

How much length and weight did GMC shave off older models for the company's redesigned 2018 Terrain?

How many years has Glick Fireplace Store served the Valley?

After an early renovation of the Alvina Krause Theatre, what did the team creatively use for light fixtures?

How much is a one-year subscription to Inside Pennsylvania magazine?

How old is Rand Whipple?

According to Sprecken Sie, what is the Pennsylvania Dutch word for sheep?

Who is the Advertising Sales Manager for Inside Pennsylvania?

Which college did Wendy Rich Stetson first graduate after moving on from Lewisburg?

Who designed Gilson's industry-changing pressing system?

Who played Joseph Priestley in "Gunpowder Joe?"

Who is the head brewer at the Rusty Rail?

How many snowboards has Gilson produced in 2017?

The Olde Barn Centre is 1/2 mile east of what town?

Who took the photo of a frozen waterfall on the contents page?

Sarah Dayton's squash soup calls for what alcoholic beverage?

What replaces the traditional gearshift in a 2018 GMC Terrain?

When did Rusty Rail begin distributing its beer wholesale?
Looking back to the Fall issue of the magazine, we'd like to congratulate Sharen Peters, of Chesapeake, Virginia, for being selected as our winner. The winning responses to last issue's quiz included:
1. Ruby Mitchell
2. Drew Kanaskie
3. 21 pounds
4. Chlorophyll
5. 300
6. Heidi Stump, of Shamokin
7.  7,700
8. Empire
9. Edelweiss
10.  23 pounds
11.  Red pigments
12.  1,000- feet
13. Thursday, Oct. 12th, 7:30 p.m.
14.  300
15. Lebanon, PA
16.  Texas A & M
17.  Roma
18.  Bryce Kile
19.  Scarlet – purple
20.  5
21.  28
22. Paula Red
23.  BJs Steak and Ribs in Selinsgrove
24. 225
25.  Coffee