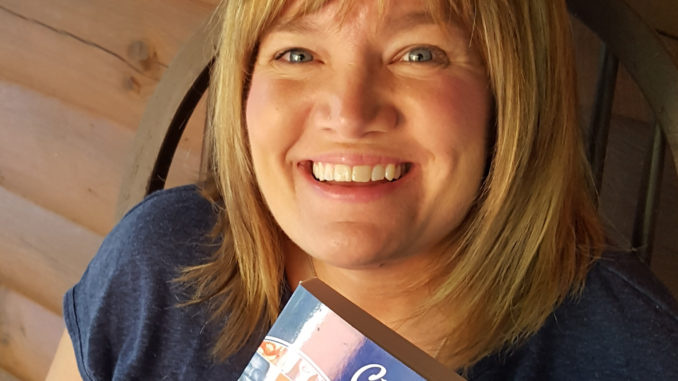 A pair of local family tragedies and our communities' response to each form the backbone of a short story that was recently published in "My Kind of America: 101 Stories about the True Spirit of Our Country."
"Love Wins," written by Mifflinburg's Nicole Bingaman, can be found in Chapter 10 of the newly published Chicken Soup for the Soul book — a chapter about role models.
It shares the story of Mike Hobbins, of New Berlin, a Mifflinburg football coach who was blinded during a hunting accident in 2010 and the community support his family received via fundraisers and an annual benefit bingo game that continues seven years later.
It also includes Bingaman's own struggles after her teenage son, Taylor, fell down some stairs in 2012 and was left with life-altering brain trauma and overwhelming medical expenses. Hobbins, just two years into his predicament, selflessly gave funds raised in the 2012 benefit bingo to the Bingaman family as a way of paying his community's support forward.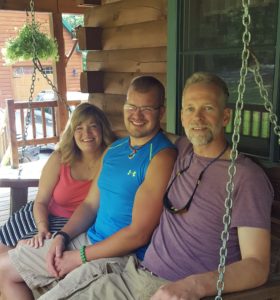 Highlighting heroes
"We created this book in response to what we felt was a need in America to reassure ourselves and remind everyone what a great country we are — how giving our people are and how they embrace differences and diversity," said Amy Newmark, the author and lead compiler of stories for "My Kind of America."
"In this story, you have a town rallying to help a family in need, and then that family in need — while still in need — turns around and shares money raised with another family that is struggling," Newmark said. "It is perfect. It is what Americans do — rally for those who are struggling or less fortunate. We felt it fit perfectly in a chapter devoted to role models. Nicole looked at Mike as a role model through her story — but Nicole is a role model herself, especially as her family looks for ways to pay it forward."
Newmark admitted that selection into such a project is very challenging. They decided to create the book in February, and it needed to be to the printer by June. She said there were thousands of stories submitted for this project.
"Her being selected shows the quality of her work and just how inspiring it truly is," said Newmark. "It is very hard to get published in a Chicken Soup for the Soul book."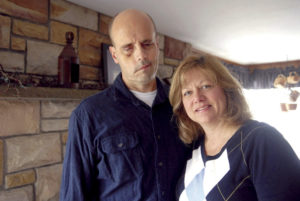 Perfect pick
Hobbins was not surprised by the selection.
"Nicole has a real gift for writing. I have software on my computer that reads my emails to me, and she would send me messages here and there. I complimented her several times on her writing in those emails," he said.
Still, Hobbins sensed some apprehension when Nicole came to him to get permission to submit the story for consideration.
"I could tell she was really nervous about it. She wasn't sure how we'd take it — that I wouldn't appreciate it," he said. "But I was truly honored. It is a great way to give credit to all the people who do a lot of work in our area to help others. This community is awesome!"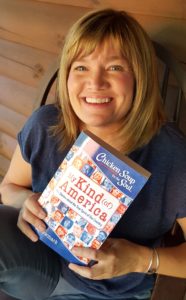 Healing experience
For Nicole, who published the book "Falling Away from You" about her son's brain trauma, selection into the Chicken Soup for the Soul project has been incredible.
"It means everything. The people who have been directly involved and who were mentioned in the story have shared that they were deeply touched by my words. We have all done a lot of crying," she said. "This story comes out of one of the most painful events of my life, and I think it is safe to say the lives of Mike and Terry Hobbins. To have something good come of out it is healing to us."
Nicole submitted the story for consideration through the Chicken Soup for the Soul website.
"The actual submission is fairly easy. The writing is the hard part," she said. "As a writer, you must accept rejection. It had been several months. Every day, I was wondering if we made the cut. I wanted to honor the hard-working, humble people in our local communities."
The story itself has become a way for Nicole to pay forward the kindness and support she received during her family's darkest hours.
"We recently did a project at work where we mailed several copies to servicemen and women serving in Afghanistan," she said. "This week, they are being used in a fundraiser to help a little boy with cancer. For me to know that love keeps winning through a short story is amazing."
Lesson to learn
Nicole feels there is a lot that can be learned from her family's struggles and the community's support.
"What Mike and Terry did for us — it eased our suffering. The organizers of the bingo who come out and make it a great event for us each year also ease our suffering," she said. "I hope that readers understand that whenever someone is suffering — in our school, at our job, within our community or family — that kindness and love can truly ease that suffering.
"It is about coming together and helping however we can and it is about the idea that tragedy can happen to anyone at anytime. Embracing those who are hurting is what makes us human."
For more about the book, to purchase a copy or to get involved in future Chicken Soup for the Soul projects, visit www.chickensoup.com