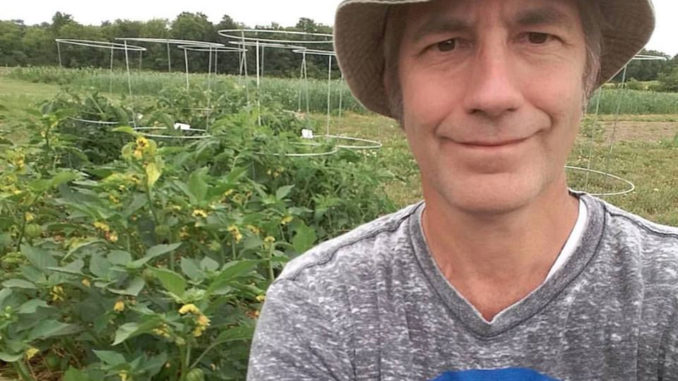 My finger hovered over the send button long enough for my brain to realize what I was about to do.
The photo message showed my garden full of distressed, yellow-leafed tomato plants — the recipient the one person who could help diagnose the problem and help save my potential harvest.
Except Daniel Gasteiger wasn't available to receive the message. After a year-plus battle with pancreatic cancer, he died on June 1, leaving behind a young family, countless friends and a community garden plot loaded with hundreds of tomato, pepper, onion and carrot plants.
The gardening guru shared his knowledge through a number of articles in The Daily Item newspaper and Inside Pennsylvania magazine, wrote a book on how to preserve your fresh-grown produce through canning and freeze drying and flooded Facebook and his blog site with numerous photos and tips each year on how to get the most out of your gardening harvest.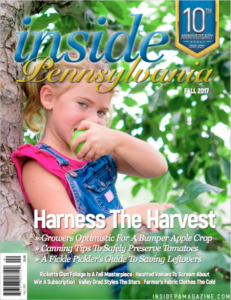 Our newest issue (Fall 2017) — devoted to the Valley's fall harvest — is dedicated to Daniel and those who knew him best. We share some of his tips through a story package on canning tomatoes, check in with local apple growers on what is shaping up to be a bumper crop this year and learn some valuable pickling suggestions (and tasty recipes) from Geisinger dietitian Sarah Dayton.
We also look ahead to the colorful hues of autumn with a story on fall foliage, and perhaps the state's best place to view it — Ricketts Glen State Park's waterfall trails.
We visit a goat farm in Perry County that markets its special mohair fleece to places as far away as Antarctica. Cindy O. Herman shares an overview of some haunted venues that will leave you screaming for more. And you'll meet Ashley Leitzel-Reichenbach — a central PA graduate who has gone on to style the stars of Broadway and television.
This new issue can be purchased right away at The Daily Item office at 200 Market Street, Sunbury PA. It will also be available at news stands (Weis, Giant, Walmart, BAM bookstores and a variety of other places) soon. Have a question about the issue, or would like to look into securing a copy or subscribing to the magazine, send us an email by clicking here.