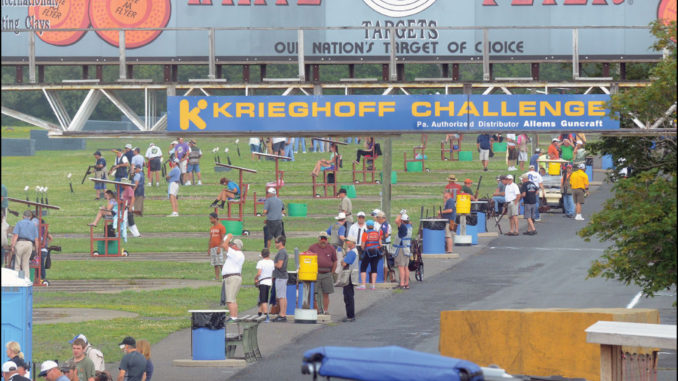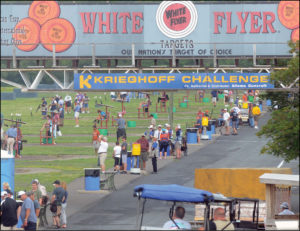 Beneath the brim of a dark blue New York Yankees baseball cap was the look of sheer determination — right cheek pressed tight against the wooden stock of a BT99 trap gun, eyes zeroed in on both the end of the shotgun's ribbed barrel and a small orange flying disk seemingly floating through the air.
Suddenly, the Browning Trapgun roared to life, disintegrating the clay pigeon in mid-air.
Sixteen-year-old Seth Sparrer, of Middleburg, had just hit his second consecutive target at the Pennsylvania State Sportsmen's Association trap shoot outside of Elysburg.
Perhaps not a huge accomplishment for someone competing at the nationally renowned state shoot — but definitely a defining moment for someone who, just a half-hour before, planned on being simply a spectator at the events as a guest of the Daily Item's outdoors team.
Several years later, hundreds of teenaged shooters from throughout the state are making final preparations for the 2017 state shoot at the Valley Rod and Gun Club. The event kicks off Saturday with the Scholastic Clay Target Program (SCTP) qualifier and resumes the next day with the Academics Integrity Marksmanship (AIM) event — both part of the Pennsylvania State Shotgunning Association's Colonial Classic.
"At the moment, we have 250 confirmed youth shooters scheduled to participate next weekend, with an additional 300 to 400 shooters to be involved," said State Trapshoot Publicity Director Jeff Graupp.
The two-day event leads into the annual week-long Pennsylvania State Trapshoot in Elysburg, slated to run through June 18 with more than 20 competitions on the docket. Last year, the full event drew 11,204 competitors and Graupp expects another packed program again this year.
"People looking to earn All-American points to qualify for national shooting teams can garner a lot more points at an event our size than a state shoot in a state like New Jersey, which is just a fifth of the size. It means we draw a lot of highly competitive shooters," he said. "Attendance overall is usually weather-based on a day-to-day basis, with warmer sunny days typically drawing a bigger crowd than cooler, rainy weather."
One of the highlights of the event — the Krieghoff Challenge — will be back, with competitors vying for a trapshooting shotgun worth nearly $100,000. Numerous ammunition companies are again sponsoring the full event, according to Graupp, and this year, Elite Shotguns, out of the western part of the state, has donated $7,000 to the state singles competition.
Also new to this year's event is a change in status for the PSSA.
"We have expanded to a 501 3c classification, which helps give donors federal tax exemption. This will be important because we are looking to add both a sporting clays and a skeet course to the grounds," said Graupp. "Everything has been put in motion of that. We're taking a three to five-year outlook to this new project and for donations around $500,000 to tackle this new goal."
For more information about the state trapshoot, visit www.pssatrap.org.