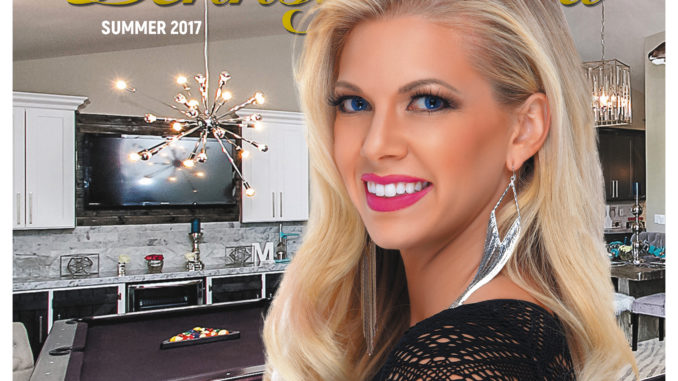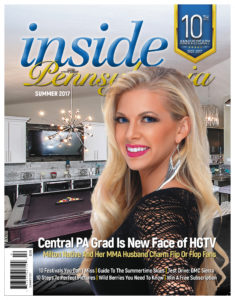 There is so much to see, hear and do in central Pennsylvania that it should be no surprise that each issue of Inside Pennsylvania magazine is chock full of useful information and interesting facts. Our Summer 2017 issue is no exception!
Taking advantage of that, we offer another Inside Pennsylvania Trivia quiz, with all answers available throughout this issue of the magazine. Get your copy of the magazine at The Daily Item newspaper office at 200 Market Street, Sunbury, PA, or on magazine racks at your nearest Wal-Mart, Weis or Wegmans soon. Send us a complete list of correct answers, and we'll randomly draw one winner to receive a free one-year subscription to the magazine.
Last issue's trivia winner (Spring 2017) was Nancy Slease, of Milton. (See the answers for our Spring trivia questions at bottom of this message).
Send your responses to editor@insidepamagazine.com and we'll share our winner's name in our August issue of Inside Pennsylvania. You can find our last issue's answers at our newly redesigned website: www.insidepamagazine.com
1. At what age did Flip or Flop Vegas star Aubrey Marunde design her first room?
2. What central Pennsylvania festival is dubbed as the "largest, longest-running one-day street fair on the East Coast?"
3. According to photographer Tony Bendele, how long should long-exposure photos range when dealing with questionable lighting?
4. What cell phone feature is built into the center console of the 2017 GMC Sierra truck?
5. What sort of substance in the Virginia Creeper's berries can cause kidney damage and death in humans?
6. After making a musical impact on the West Coast, including being named the region's best studio musician, in what year did Steve Mitchell return to Valley?
7. What sort of a process does T-Ross Construction specialize in?
8. What product does Aubrey Marunde say the couple plans to use around a kitchen island during one of their Flip or Flop Vegas show?
9. What ingredient offers a "complete protein" in dietitian Sarah Dayton's unique variation of potato salad?
10. How many dpi should photos be that are submitted for potential publication in the magazine?
11. How many people can the Susquehanna Valley Country Club accommodate for special events?
12. The elderberry is part of what plant family?
13. How many years did Joe Southerton teach science in the Mifflinburg school district?
14. Who will be this year's parade marshal during the Union County Fourth of July Celebration?
15. What special surgical technique was Dr. Richard Herman recently certified in?
16. How many antique dealers and vendors are expected at the Antiques on the Avenue event in Selinsgrove this summer?
17. According to photographer Tonya Wilhelm, what is the most important you should do with your photos after taking them?
18. What profession does former magazine cover model Pat Flannery's son, Ryan, currently do?
19. What did Aubrey Marunde start coaching when she turned 16 years old and first got her driver's license?
20. Former model Brittani Kline currently works in communications at what university?
21. How many moons does Jupiter have?
22. When will the Sunbury River Festival's annual Valley's Got Talent competition happen?
23. What is the most common toxic berry in the area, according to naturalist Jon Beam?
24. What band did Steve Mitchell join after graduating Duquesne University in 1967?
25. What are the names of Bristol and Aubrey Marunde's two young sons?
Spring 2017 magazine trivia answers: 1. 10th anniversary; 2.  Zoodle; 3.  40 gallons; 4.  Walker Lake and Faylor Lake; 5.  Pat Flannery; 6.  700 pounds; 7.  1991; 8.  Photography Club; 9.  30,000 tulips; 10. sugar and vanilla; 11. strainers; 12. skunk cabbage; 13. ruminant; 14. Joanne Arbogast; 15. 5K race; 16. May Apple; 17. "Fiddler on the Roof;" 18. 165 acres; 19. 6 anchovy fillets; 20. 17 miles; 21. Bunnies; 22. 670,000 caregivers; 23. Israel Peltz; 24. summer 2010; 25. 40 degrees daytime, 20 degrees nighttime.