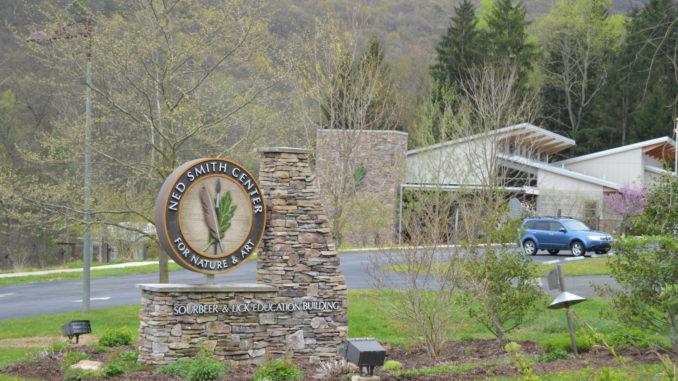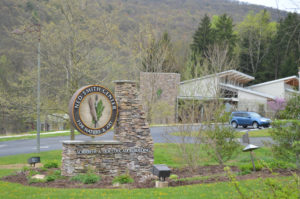 John Laskowski was only 7 years old when he first met Ned Smith.
The revered wildlife artist, a native of Millersburg, would often come to Laskowski's family's nearby blueberry farm, and Laskowski would flush out woodcocks from the bushes. They were known to fly up and then land in the exact same spot, and that's when Smith would capture their photos with his air bulb and tube camera.
It was an exciting opportunity for Laskowski, who as a child would often sit on his front porch in the summertime, waiting anxiously for the mailman to arrive with his copy of Pennsylvania Game News, so he could read Smith's column.
Laskowski, of the village of Carsonville in Dauphin County, began a lifelong relationship with Smith, and a passion and mission to educate and excite the public about both nature and the arts.
Smith and his work, he said, inspired him to major in biology in college.
Laskowski retired early from his teaching career at age 55, in order to dedicate more of his time to the facility named after Smith—the Ned Smith Center for Nature and Art, located just outside the borough of Millersburg on 535 acres of beautiful meadows and woodlands, and 12 miles of walking trails that meander up into the abutting Berry's Mountain. A rustic-looking footbridge leads visitors across the Wiconisco Creek, a tributary of the Susquehanna River that runs through the property.
Serving as a founding trustee, board member, and chair of the education committee, Laskowski said he take seriously the Center's mission to promote both nature and the arts.
After all Smith had done for him, he said, "Now it's payback time."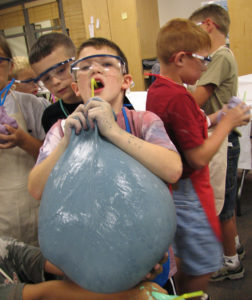 Organization preserves
Several years after Smith's passing in 1985, his widow, Marie, approached some friends and asked for advice on what to do with all of Smith's artwork. They encouraged her to keep it local to his native area, and she gave a 10-year time frame limit to find a home for it all.
An organization in his name was formed in 1993 and operated out of five different buildings in the borough of Millersburg, in upper Dauphin County. It took several years to find the current property, according to current executive director Steve Quigley. Half of the land is owned by the center—through direct purchase and a generous gift — while the other half is on long-term lease by the Millersburg Water Authority, since the property lies within its watershed.
The first section of the Center's current building was constructed in 2004, and in 2011, the rest of the building was completed, along with the addition of the Ned Smith Gallery, which is the most comprehensive collection of Smith's artwork and sketches. The center also has a room of archived work by Smith, including the magazine covers he created and articles he had written.
The 12,000-square-foot facility is home to educational classrooms, three art galleries, and a gift shop. Just behind the center is a large DeSoto Amphitheater, constructed in 2014 (a roof was just added this year). Here, various performances are held each year. This year, visitors will experience everything from symphonies, ballet and Shakespeare to rock concerts and an outdoor movie series.
Laskowski said the addition is a reflection of Smith's appreciation for other forms of art, besides drawing and painting.
"This man was so versatile," he said, explaining how Smith had also been a musician.
The $10 million building complex houses three art galleries, which hosts varied exhibitions each year, drawing approximately 2,500 visitors.
In the center's archives is an extensive, half-million-dollar butterfly and moth collection from Faye Arleen and Lawrence Joseph Kopp, known as the Kopp Collection.
Laskowski said the Kopps were instrumental in him becoming the "Mothman", the name under which he has traveled extensively and presented countless educational programs.
Connection with nature
The Ned Smith Center for Nature and Art welcomes visitors to the property 24/7, 365 days a year.
Birdfeeders are everywhere throughout the property, just one sign of the center's efforts to make sure wildlife, including bear, turkeys and bobcats, continue to call this beautiful place home.
A three-mile-long rail trail connects Millersburg borough to the preserve, where visitors enjoy fishing, hiking, horseback riding, and biking.
The Center is run by seven full-time and three part-time staff members, but especially relies on its approximate 800 volunteers each year, which Quigley said is equivalent to five additional full-time employees.
More volunteers are always needed for them to continue offering its varied programs.
The Center holds four fundraising events each year, with 100 to 150 people attending each, and 18 arts and entertainment programs, each drawing 60 to 250 people.
About eight lecture series each year average about 30 people, sometimes more, and 10 summer camps are each limited to 16 participants each.
Numerous school events and workshops are also offered. In addition, the Center's annual Nature and Arts Festival drew 5,300 people last year from Pennsylvania and surrounding states, and the average visits of people coming to use the trails is 30,000 annually.
The facility is also rented out for events such as high school proms and weddings.
A Youth Art Contest each year receives international applications from countries like Canada and Slovakia, as well as in every state east of the Mississippi.
There's always something going on, including programs, research, and a Nature Discovery Series that gets both kids and adults excited about exploring the natural world around them.
Quigley, who has served as executive director for the last five years, said they are always looking for new projects to offer. A year ago, they brought a second educator on staff.
"We want to make sure our educational programs are growing," he said.
"The goal is really to grow our environmental and educational program so we can get people of all ages to unplug…and learn a little bit more about the natural world around them, and enjoy it."
And when people take ownership and interest in nature, he said, they are more likely to take care of it.
Even just a brief look at the serene and gorgeous surroundings will make anyone want to ensure it stays that way.
"I think it's the best kept secret in Millersburg," said Jennifer Daggs, the center's Director of Creative Programming.
Especially to the locals.
"There are great jewels you don't even know about in your backyard," she said. "It's just beautiful here."
Daggs encourages people who live in the area to plan a "staycation". Pack a lunch and take the day to hike its gorgeous trails, and then enjoy a performance at the amphitheater at night, she suggests.
The Ned Smith Center for Nature and Art relies on private funding and donations.
For more information on events and opportunities offered by the Center, visit www.nedsmithcenter.org; call (717)692-3699; or email info@nedsmithcenter.org.