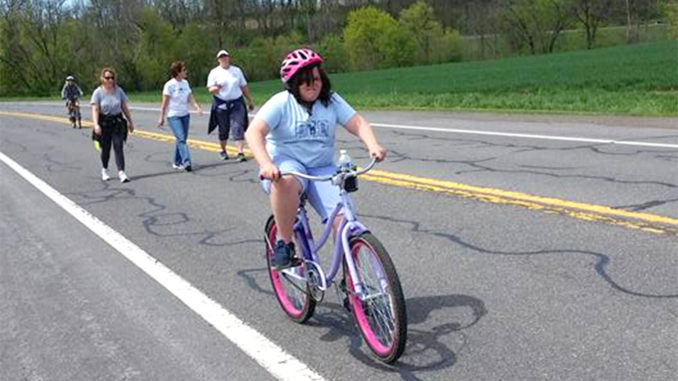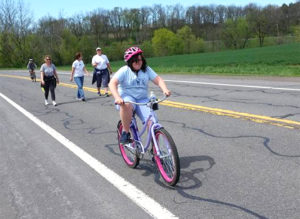 April 23 turned out to be the perfect day for the annual Warrior Run Women's Club Bike Hike event along Route 44 between McEwensille and Watsontown.
More than three dozen children and numerous adults rode bikes, jogged or hiked along the 1.4-mile closed stretch of road over a three-hour period of time in an effort to raise money for the area Reading is Fundamental project, various local educational programs and scholarships in the Warrior Run School District.
Each person needed to be financially  sponsored to participate — some via a one-time sponsorship, others via a per-mile or per-lap donation. Final tallies and financial impact will be released by May 15 … along with a list of winners of various prizes for those who were involved.
For more about the Warrior Run Women's Club, click here.