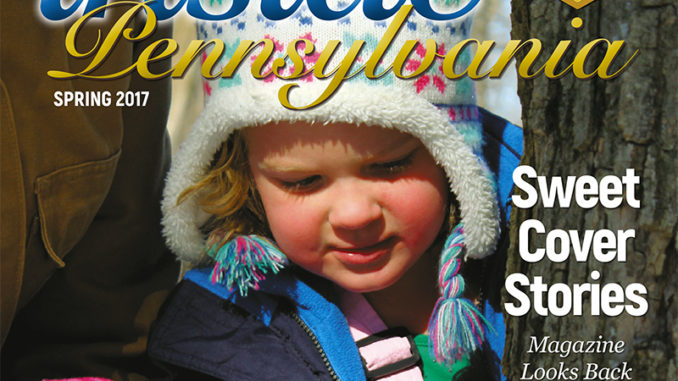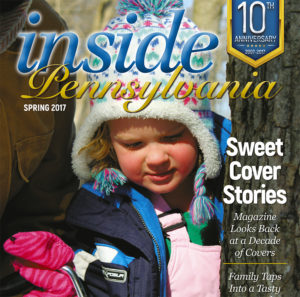 Hope springs internal — at least it will within the next issue of Inside Pennsylvania magazine, due out February 13.
That hope comes in the form of spring itself, with a variety of stories sure to warm you up on a cold winter's day.
You'll meet the "Maple Man" and his family, which has tapped into the local maple sugaring world with plenty of sweet success.
Perhaps you dream of spring with visions of wildflowers dancing in your head, and if so, we've got you covered. Writer Cindy Herman taps the brain of naturalist Jon Beam on 10 local wildflowers you need to know about.
Springtime is also a great time to hit local whitewater, and our next issue provides a rundown of suggestions on how to best enjoy local kayaking opportunities.
And a theme you'll notice throughout all of our 2017 magazine issues — we are celebrating our 10th anniversary. In the spring installment, staff looks back at 10 years of covers and which ones they liked the most. To check out all 41 covers (including our newest), click here.
You can also look forward to learning about the Penn State Arboretum, check out dietitian Sarah Dayton's tasty recipes for take-out alternatives that will keep the family home, read all about the GMC Acadia after a recent local test drive and so much more. It's all Inside Pennsylvania.
Subscribers to The Daily Item  will receive a complimentary copy of Inside Pennsylvania in the newspaper on Feb. 13. You can purchase copies at The Daily Item offices at 200 Market Street, Sunbury, or send us an email here.
As usual, we'd love to hear your feedback on the magazine and enjoy getting reader-submitted photos. Send us an email by clicking here.