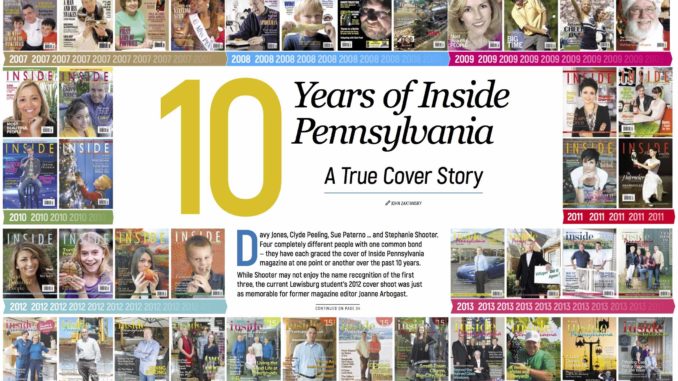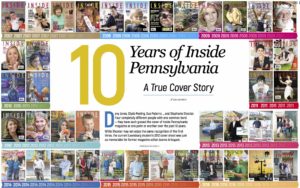 With our February 2017 issue due out next week, Inside Pennsylvania has begun a celebration 10 years in the making.
The very first issue came out spring 2007, with then-Bucknell men's basketball coach Pat Flannery gracing the cover. The goal was to use a new medium to share the stories that best illustrated what life was like in central Pennsylvania.
The magazine's founding editor, Joanne Arbogast, was recently asked why a newspaper such as The Daily Item would consider kicking off a magazine project in the first place.
"The answer is simple. Who else could put together a regional magazine better than the most reputable source of news in that region? The No. 1 news source around here has been, for many decades, The Daily Item. Giving the same attention to quality and knack for bringing stories to light to a magazine was a logical next step," she said.
"With an experienced staff – from reporters, photographers and editors to advertising representatives and dedicated paper carriers – The Daily Item has kept ears and eyes on every corner of the Valley, every day. It's what we do. If you want to read about it, we'll get it for you, either in the newspaper, online or in the magazine. Why would The Daily Item create a magazine? Because we can, and we can do it better than anyone else."
So, we kicked off our year-long 10th anniversary celebration in the newest edition of Inside Pennsylvania with a look back at the 40 covers which has defined our magazine over the years. The cover collage shows the trends the magazine has tried to emphasize from Day 1, and our magazine staff has a renewed vigor for creating an impactful magazine moving forward, starting with a cover that can grab a reader's attention.
For a glimpse at the cover of our next magazine, due out Feb. 13, scroll down: